Take two sexy men, a top and a cocksucker, and put them in a run down public bathroom and you have this scene from UKNakedMen.com... It features big dicked, muscle bear top Axel Ryder (and I mean a BIG THICK dick, not just your average big dick), and then there's cocksucking bottom Jorge Ballantinos who's this super hot, sexy, macho sorta bottom boy. The type who's fun do degrade and abuse ;)
And of course they don't stop with a simple blowjob, while it's not in the pics, they continue on like good pigs and fuck. Just imagine walking into that bathroom while they were shooting... Would be fun to whip out your dick and join in (or get on your knees if you're a bottom and want some of Axel's 10" slab of meat).
These guys are fucking hot, and there's plenty more where that came from - UKNakedMen.com.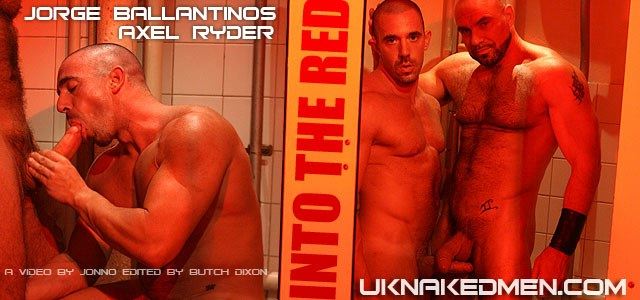 View the full scene on UKNakedMen.com

18 U.S.C 2257 Record-Keeping Requirements Compliance Statement