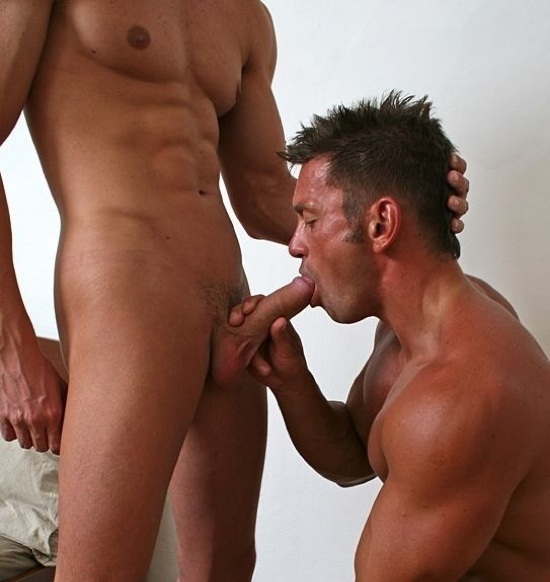 Over at 
Cocksure Men
we have this time around two equally hot dudes hooking up for a wild fuck session. We're digging the tattoos on the older guy. The barcode tat is not all that original but its not often seen on many guys so that makes it pretty interesting still. Imagine never needing your credit cards ever again when all you have to do is scan your ass with that gun thingy.
Honestly speaking though, when you get passed thong tan lines, you'll find your self getting a hard on as the muscle bound dude and the hot younger dude reveal their fuck sticks. Both covered with hoods? SCORE! They both really get into sucking cock but when the younger dude fucks the older dude... its cum shooting goodness. Go check it out for yourself.

I want to get that washboard wet!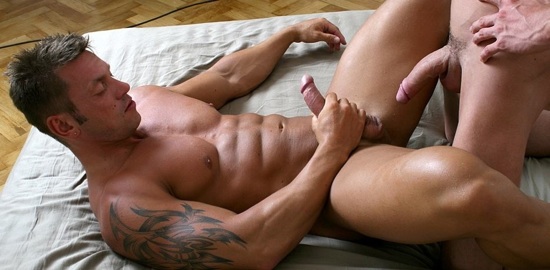 View the full scene on CocksureMen.com
18 U.S.C 2257 Record-Keeping Requirements Compliance Statement