See More Lucius Blaque At MuscleHunks.com
Lucius Blaque is another total stud from
MuscleHunks.com
. He has a super sexy, bad ass look to him, he's the kinda guy you don't fuck around with, cause he could mess your shit up! With his piercing eyes and ruff trade face, you can't help but think he's a total take no shit, gets what he wants top (or maybe even a total straight sex pig, but who knows?). I mean his body is bulging, from the neck down, his arms are rippled, throw you down and take charge kinida muscles, and his pecs are so damn hot, defined, lickable, the kind of the thing you want pressed against while your ass is being fucked to bits. Not to mention his gorgeous legs, those things are powerful, you know this man can thrust, and last but, CERTAINLY not least are his beautiful washboard abs, so hot, it's like a steel plate in his midsection!
The scene starts off with Lucius showing off in a few barely there Speedos, before he slips into some super sexy Calvin Klein undies to flex his beautiful muscles for the camera. When he gets to his birthday suit, he doesn't disappoint, he's got a tasty dark fuck pole down there, YUMMY! Watching him service himself is so fucking hot, I can't stand it, this man is a fucking dream, and I can't help but wonder whats going through his head while he jerks his beautiful dick for the camera! Either way, I know what Lucius makes me think about ;)!
For more supper ripped men like this head over to MuscleHunks.com you'll be glad you did.

A hot ass and a great dick and lots of muscles...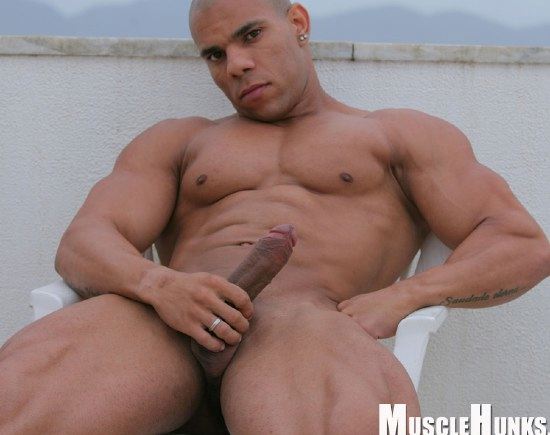 See More Hot Muscle Guys At MuscleHunks.com
18 U.S.C 2257 Record-Keeping Requirements Compliance Statement