I'd love to stick my tongue there. SLURP! Wouldn't you?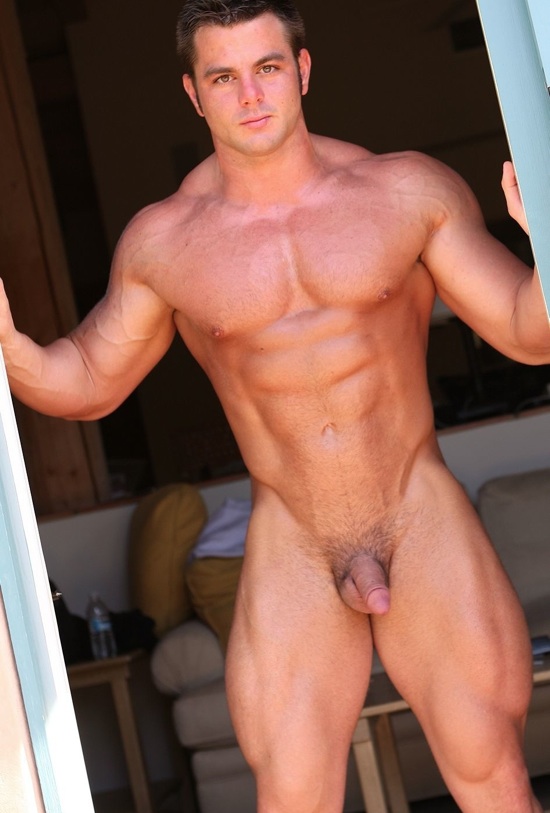 ManifestMen.com is an oasis of muscled perfection,
and Frank Defeo is no exception. This guy is fucking ripped, he's the guy you see at the gym and want to just eye fuck for hours, but don't because getting your ass whooped in the parking lot is no fun, and who can afford a post beat-down emergency room bill these days (However, it wanted to rough me up a bit before pounding my ass into oblivion I would be down ;) ).
I can't help but wonder if this guy was a football player, his body just SCREAMS I love to wear tights and slap guys asses in a totally hetero kinda way. Let's be honest, who gives a fuck what he does, he's HOT, I want to just get between his legs and suck him till he decides I'm ready for him to fuck me. I would do just about anything to have this muscled up piece of sex take me right now, throw my computer out the window, and just take complete advantage. Just a side note, but, he kind of has a Jersey Shore feel to him, and, (guilty pleasure) another primo feature on our man Frank that makes my dick leak.
For more gods on earth, ManifestMen.com has some of the finest muscled men I've ever seen.

It's hot outside and his abs are sizzling!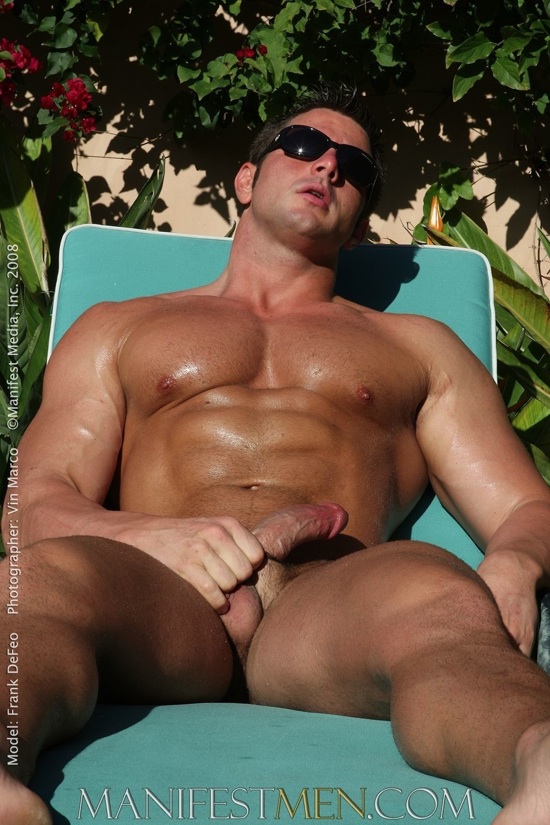 For the best in muscle men, check out ManifestMen.com
18 U.S.C 2257 Record-Keeping Requirements Compliance Statement